Every year since 2015, Fanthom Events teams up with TCM for their Big Screen Classics series which brings classic films back to movie theaters across the country. Meet Me in St. Louis ( 1944 ) was showing most recently and the film looked and sounded marvelous.

Their 2020 line-up is a mixed lot with a number of not-so-classic pictures tossed into the bag. More pre-1975 films would have been welcomed, but nevertheless, this series is a wonderful way to see classic movies that normally would only be viewed on a television screen.

All plot descriptions are courtesy of Fanthom Events website:
https://www.fathomevents.com/series/tcm-big-screen-classics
An American in Paris - January 19 & 22
Gene Kelly and Leslie Caron sing and dance to the music of George and Ira Gershwin in this winner of six Academy Awards®, including Best Picture.
Love Story - February 9, 12
Harvard Law student Oliver Barrett IV (Ryan O'Neal) and music student Jennifer Cavilleri (Ali MacGraw) share a chemistry they cannot deny - and a love they cannot ignore. Despite their opposite backgrounds, the young couple put their hearts on the line for each other.
The Color Purple - February 23
Academy Award® winner Whoopi Goldberg, Danny Glover and Oprah Winfrey star in director Steven Spielberg's adaptation of Alice Walker's Pulitzer Prize-winning novel "The Color Purple".
King Kong - March 15


In the classic adventure that made her a star, Fay Wray plays the beautiful woman who conquers the savage heart of a giant ape.
A League of Their Own - April 26, 27, 29
Big league box office stars Geena Davis, Madonna, Lori Petty and Tom Hanks pitch up as The Rockford Peaches, a brash and ballsy team of tryers with a talent they were never meant to have and the guts to take it all the way!
Airplane! - May 17, 20
Robert Hays and Julie Hagerty join panicky passengers, inept ground controllers and an inflatable auto-pilot (named "Otto," of course!) in the disaster-film spoof voted "one of the 10 funniest movies ever made" by the American Film Institute.
Annie - June 14, 17
Director John Houston's film adaptation of the Broadway smash hit, ANNIE, which in turn was based on the perennial cartoon favorite, Little Orphan Annie. This musical extravaganza features stunning performances by Carol Burnett, Bernadette Peters, Tim Curry and Albert Finney.
The Blues Brothers - June 28, July 1

Comedy icons John Belushi and Dan Aykroyd star in the outrageously funny musical comedy The Blues Brothers.
Ghost - July 19, 22
One of the most memorable romantic films ever and winner* of two Academy Awards®, Sam (Patrick Swayze), living as a ghost, discovers his death wasn't just a random robbery gone bad.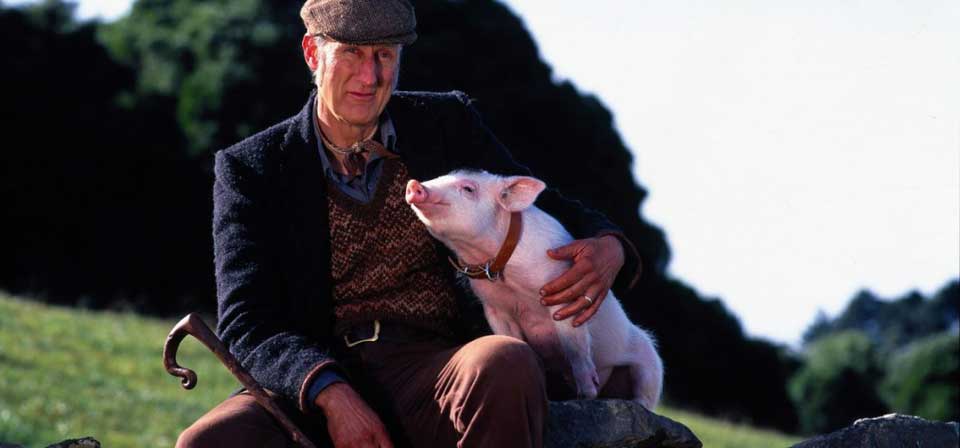 Babe - August 9, 12

Academy Award® winner and Best Picture nominee, Babe is the inspirational story of a shy Yorkshire piglet who doesn't quite know his place in the world.
Close Encounters of the Third Kind - September 13, 14, 17
Richard Dreyfuss stars as cable worker Roy Neary, who along with several other stunned bystanders experience a close encounter of the first kind - witnessing UFOs soaring across the sky. After this life-changing event, the inexplicable vision of a strange, mountain-like formation haunts him.
Psycho - October 11, 12
Join the Master of Suspense on a chilling journey as an unsuspecting victim (Janet Leigh) visits the Bates Motel and falls prey to one of cinema's most notorious psychopaths - Norman Bates (Anthony Perkins).
One Flew Over the Cuckoo's Nest - November 8, 9
A feisty misfit sent to a mental hospital inspires his fellow patients to assert themselves, much to the chagrin of the strong-willed head nurse, who turns out to be more dangerous than any of the inmates. Based on the novel by Ken Kesey and the play by Dale Wasserman.
Fiddler on the Roof - December 13, 14
Director Norman Jewison offers this uplifting classic about a poor Jewish milkman (Topol) in Czarist Russia who, along with his devoted family, battles financial challenges and growing anti-Semitism within his village.