Walt Disney Studios is celebrating their 100th anniversary this year and we will be joining in on the festivities by hosting the fantasmagorical 100 Years of Disney Blogathon, running from September 15-18th, 2023.
Disney is one of the largest entertainment corporations in the world today but way back in 1923 it was just one man and a little mouse named Mickey.
Help us celebrate this colorful film studio by joining in on the fun! We will also be giving away some terrific prizes and on Silver Scenes you can enjoy Disney-themed posts all month long leading up to the event.
For those of you who are unfamiliar with blogathons, they are simply a hosted theme writing event that you can take part in if you have a blog. All you need do is create a supercalifragilistic post that goes along with the theme ( Walt Disney ) and share the link to your post with us so that we can include it on a master list for others to enjoy.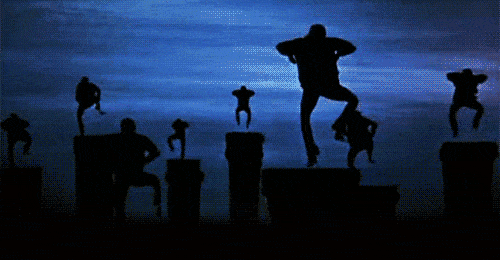 What You Can Post About
For this event, you've got a TON of topics you can write about. There's a great big heffalump-size of material waiting for your selection! You can make a post about Walt Disney himself, any of the animated films and shorts that the studio made, the live-action films ( over 150 titles! ), the television series, the actors and actresses who had contracts with the studio or one of the numerous behind-the-scenes personnel ( e.g. Peter Ellenshaw, Robert Stevenson ). You could also write about a Disney character ( e.g. Goofy ), a role in a film ( Julie Andrews as Mary Poppins ), or a history of the studio itself. You can even write a review of a Disney record album or book - including coloring books and comic books. If it has anything to do with Disney you are good to go!
Here's a recap of that above mess:
Animated Films & Shorts

Live-Action Films ( including TV movies ) & Shorts

Television Series

Any Actor/Actress who had a Disney contract

Behind-the-Scenes Personnel

Disney Characters

One Role in a Film

A History of the Studio or a branch of the studio ( e.g. The Special-Effects Department )

Disney Memorabilia

Disney Music

or Somethin' Special
The Not-So-Complicated Rules of the Event
Rules? Who needs rules? We have no rules here. Well, alright....maybe one. You can pick any topic that is related to Walt Disney Studios provided it is focused on something between the years 1923-1996. After all, this is a classic film blog!
Old posts are always welcomed, too, if you re-post them with one of the new Disney banners ( down below ).
We'll be announcing the prizes in our giveaway at a later date, but for now.....every entry in the blogathon gives you an extra "ticket" for the giveaway, so the more posts the merrier!
Ready to let the magic begin?

J
ust click on the comment box below and leave your name, blog site, and the topic you would like to write about. You can also email us at silverbankspictures at gmail ( you know the rest ). And be sure to
grab a banner to post on your blog to help spread the word!
THE ROSTER
Cinderella (1950) - Whimsically Classic
Top Ten Animated Disney Movies - Hamlette's Soliloquy
Top Ten Live-Action Disney Movies - Hamlette's Soliloquy
Kurt Russell at Disney - Phyllis Loves Classic Movies
Freaky Friday (1976) - Realweegiemidget Reviews
DuckTales: The Treasure of the Golden Sun (1987) - Taking Up Room
Top Ten Silly Symphonies - Nitrate Glow
Seven Things to Know About Disney's Zorro TV Series - Classic Film & TV Cafe
Mary Poppins (1964) - Starlight and Saucepans
The Black Hole and Tron - The Midnite Drive-In
7 Favorite Disney TV Movies - Silver Scenes
The Many Adventures of Winnie-the-Pooh (1977) - Thoughts from The Music(al) Man
Marge Champion and Disney - Box Office Poisons
Walt Disney's Silent Laugh-O-Grams -
Crítica Retrô
A Letter from Roy Disney - Stars and Letters
Ten Favorite Disney Movie Soundtracks - Old Books and Movies
Disney's Historical Fiction TV Shows - Old Books and Movies
The Disney Round-Up - Silver Scenes
BANNERS