On October 7, 1971, Walt Disney's Bedknobs and Broomsticks, a delightful and magical musical starring the late great Angela Lansbury and David Tomlinson, had its world premiere in London. Earlier that day, John Noakes, the host of Britain's popular children's series Blue Peter, was in Leicester Square, helping the owner of the famed Odeon Theater prepare for this event.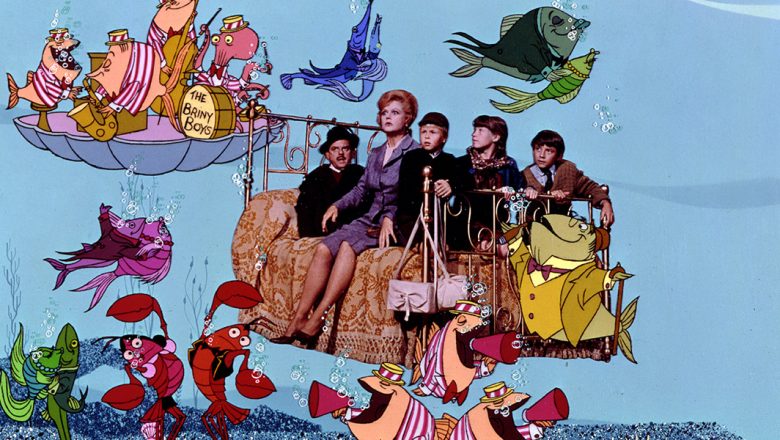 It takes quite a bit of doing to hang up those large BEDKNOBS letters outside the theater, not to mention suspending from the roof the lifesize mockup of Angela Lansbury as the witch Eglantine, so it is hard to believe that they undertook this task the very morning of the premiere! John was his usual brave self and climbed up those amazingly long ladders with ease. Check out the clip here:
BBC Archive - Bedknobs and Broomsticks ( 1971 )
Unlike most Disney-related promo clips, this one did not follow up the news bit with footage from the film. I was hoping to find some newsreel clips of the actual premiere but had no luck, so you will just have to imagine what it was like that evening.